A Product Opportunity Assessment by Steven Jones
In response to increasing competitive pressure as well as broader expectations from more sophisticated, up market customers, our Sales leadership asked me to explore the viability of building a Microsoft Office plug-in to help Legal teams access a cloud-based clause library from familiar authoring tools on their desktop.
Decision: Go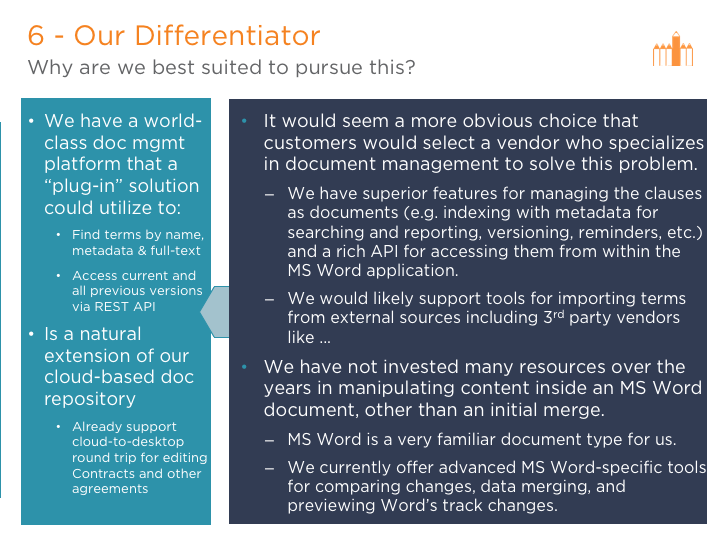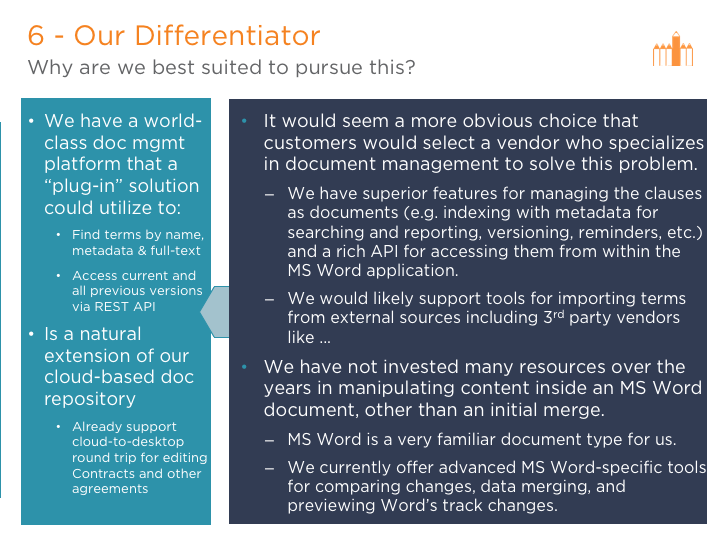 This Product Opportunity Assessment was created using the Multi-Tool. For more information on the Opportunity Assessment Multi-Tool, visit our product page.