An Opportunity Assessment by Paul Maurer
With hopes of starting a business that aligned with a passion for flying, Paul created Igojet to lower the cost of corporate jet travel. Igojet would act as a travel agent allowing customers to book private jet flights on a per seat basis, then efficiently broker for aircraft time with charter operators to satisfy demand. Demanding business travelers would have an efficient alternative at near commercial airline premium fares, while charter operators would have a new source of revenue for unused fleet capacity.
Decision: No Go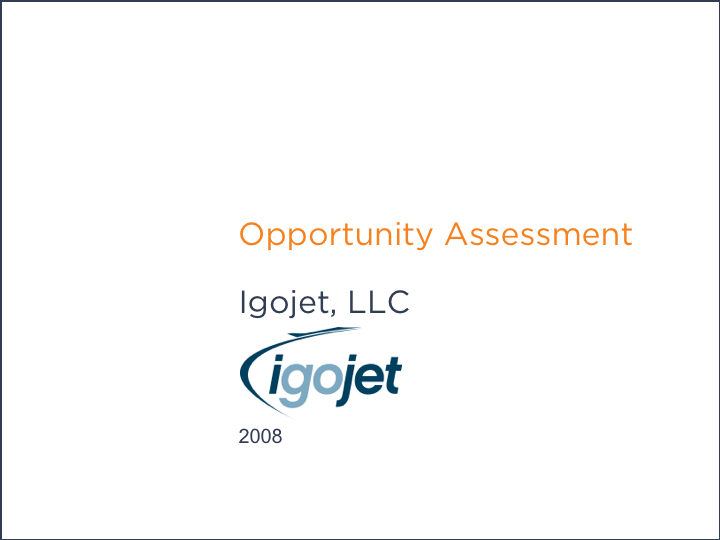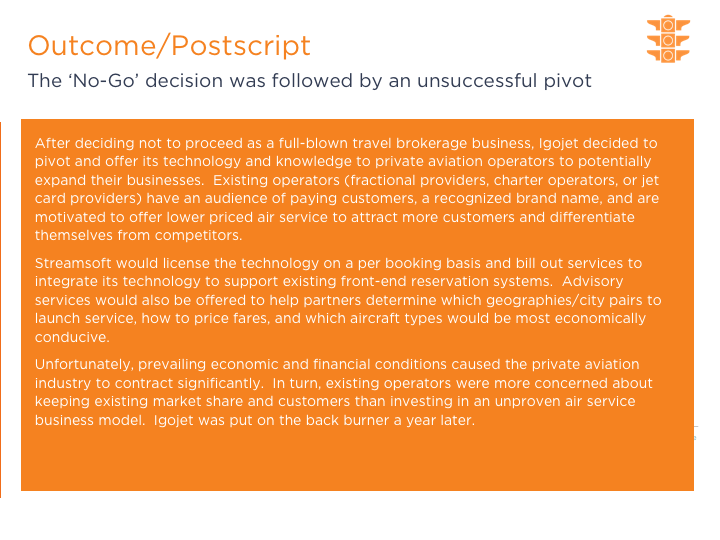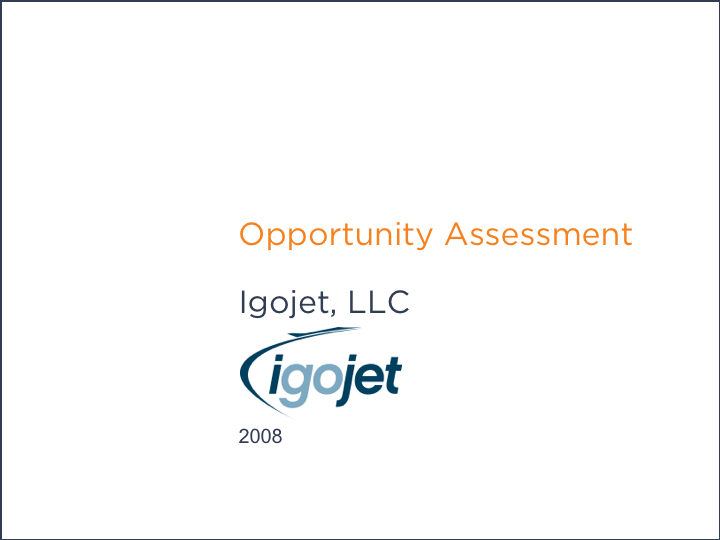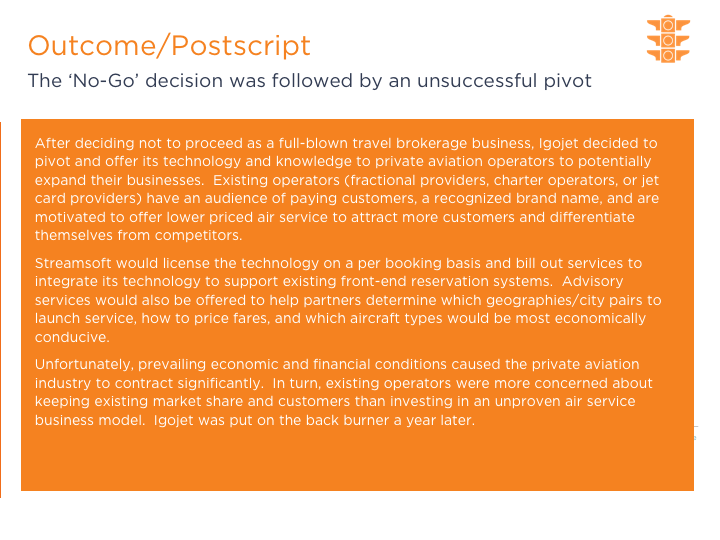 This Product Opportunity Assessment was created using the Multi-Tool. For more information on the Opportunity Assessment Multi-Tool, visit our product page.