Go/No-Go Opportunity Assessment Multi-Tool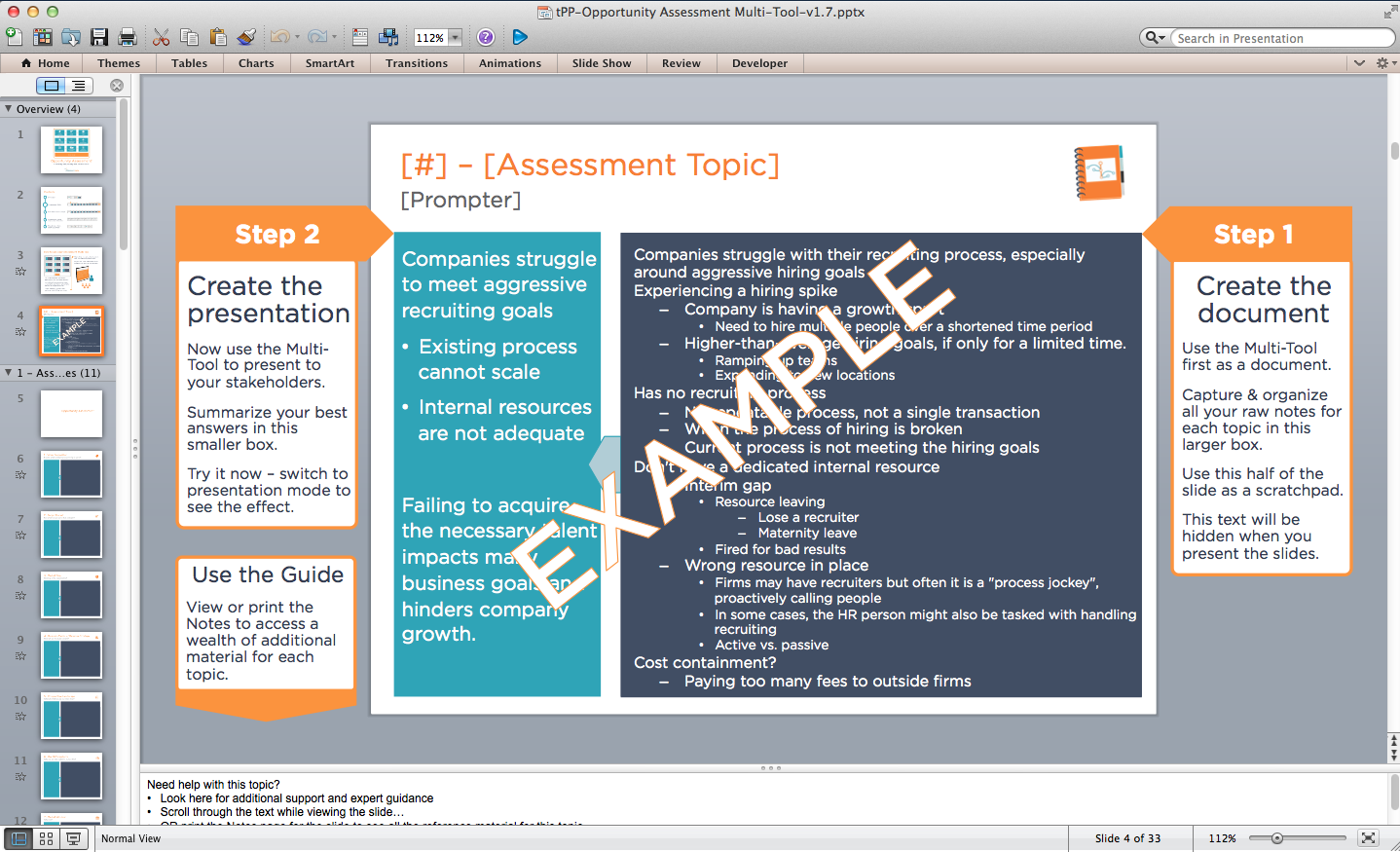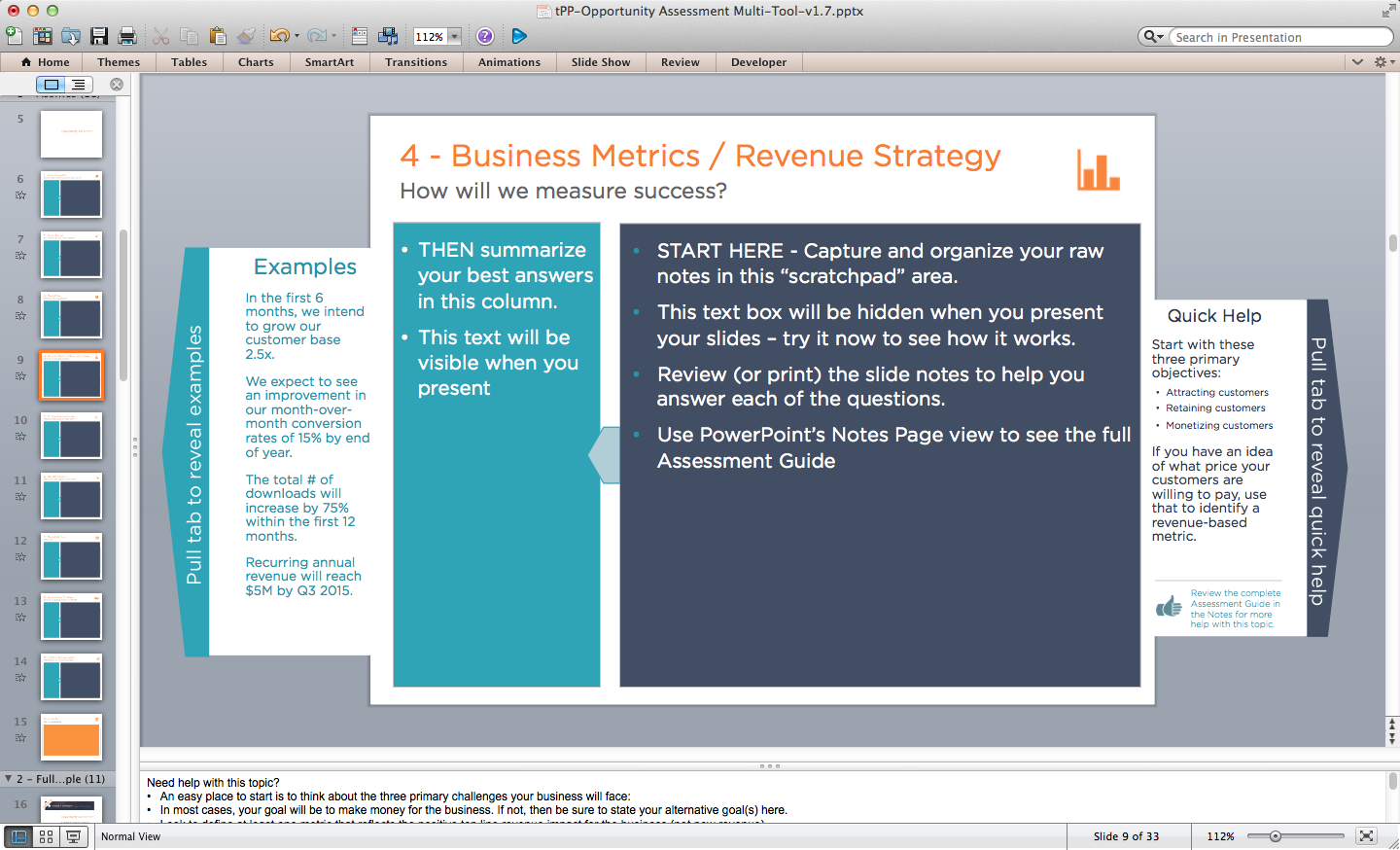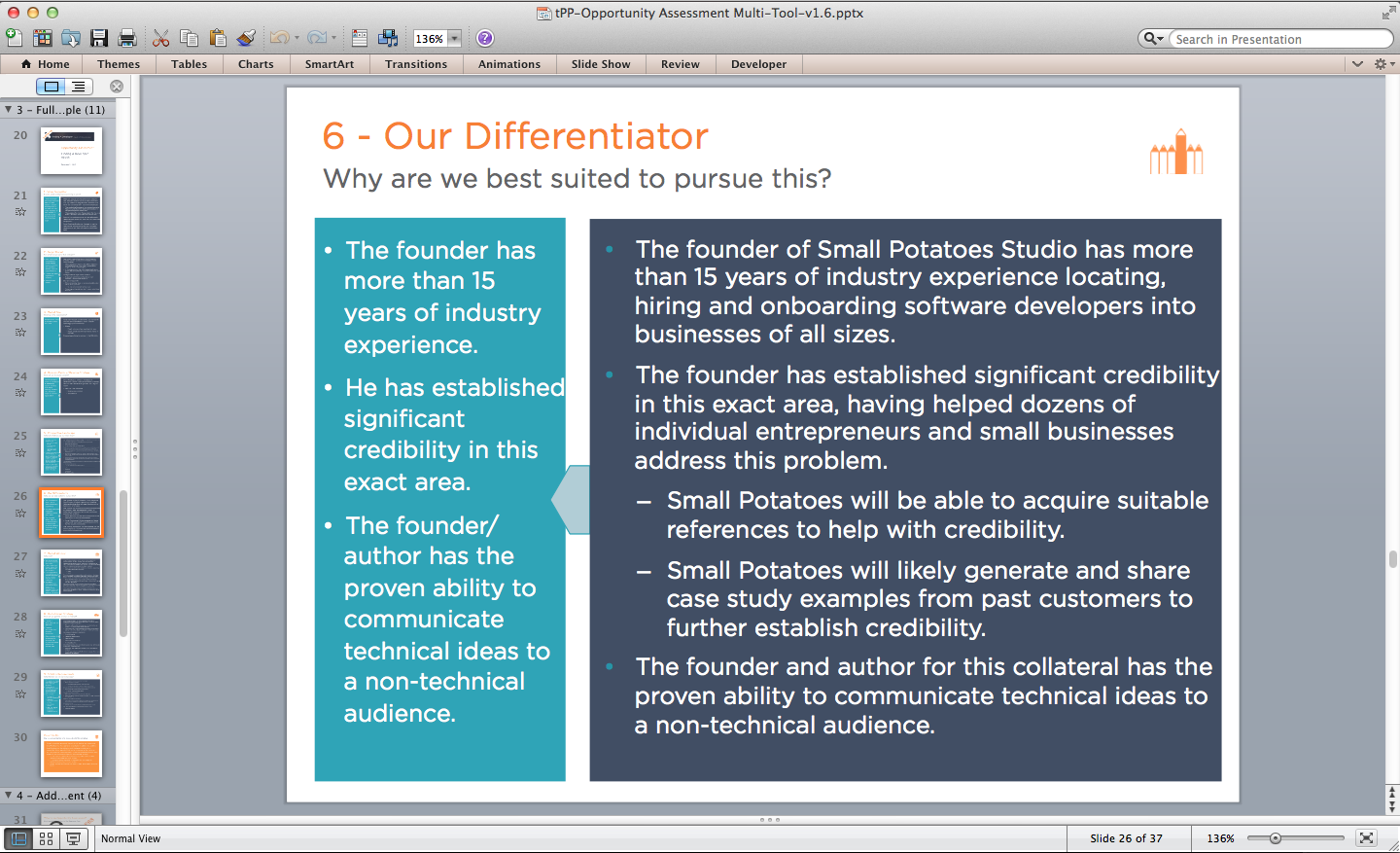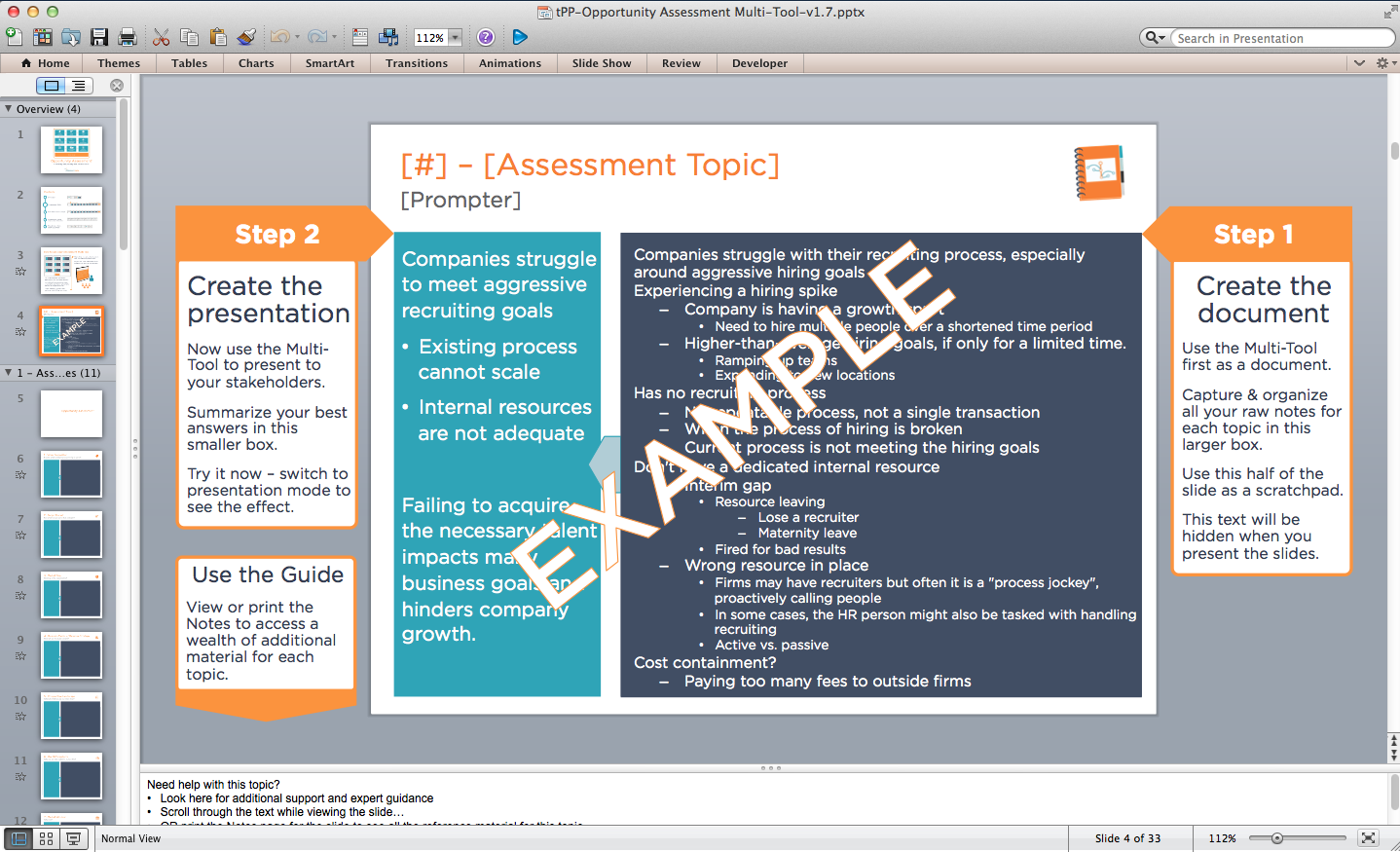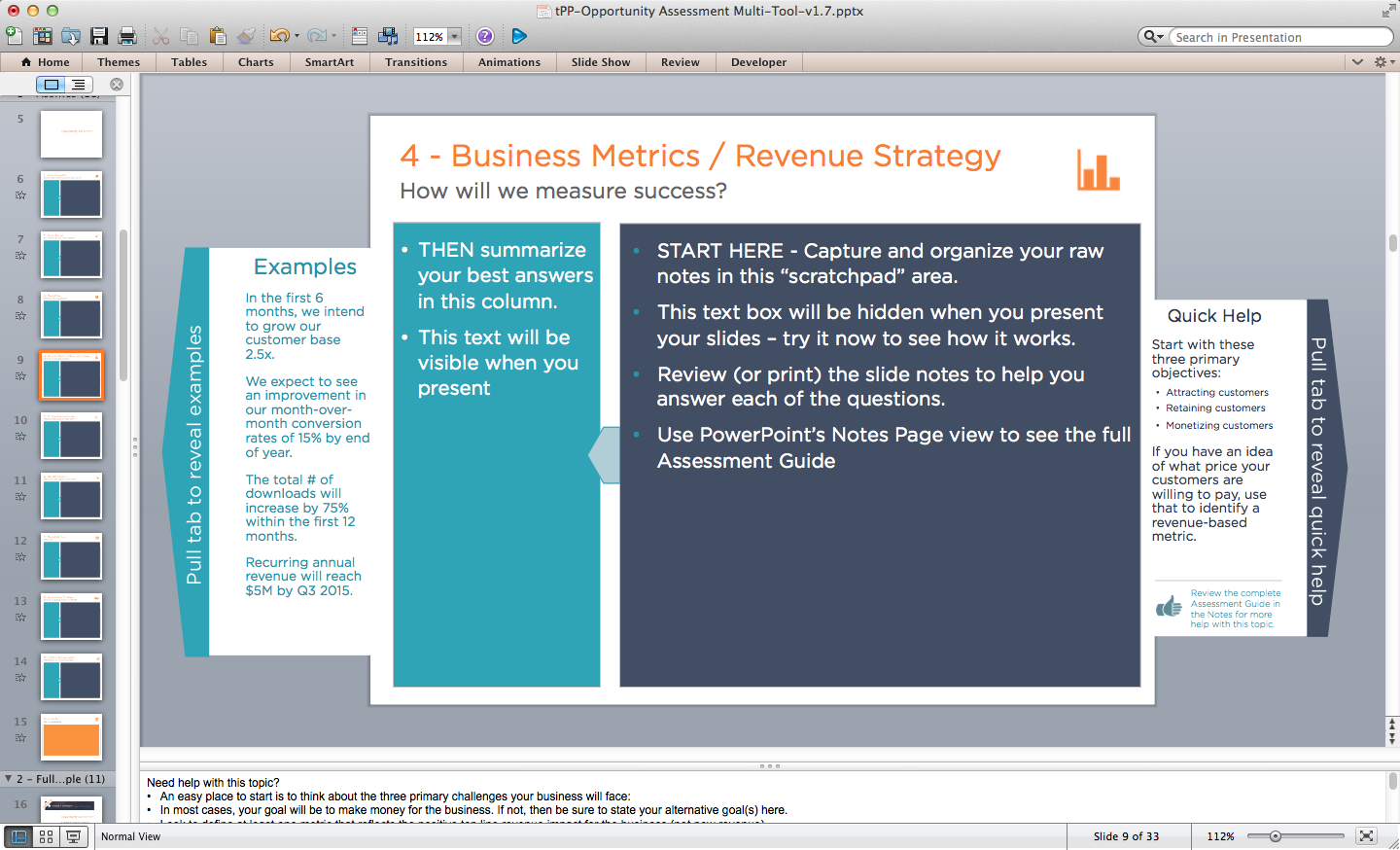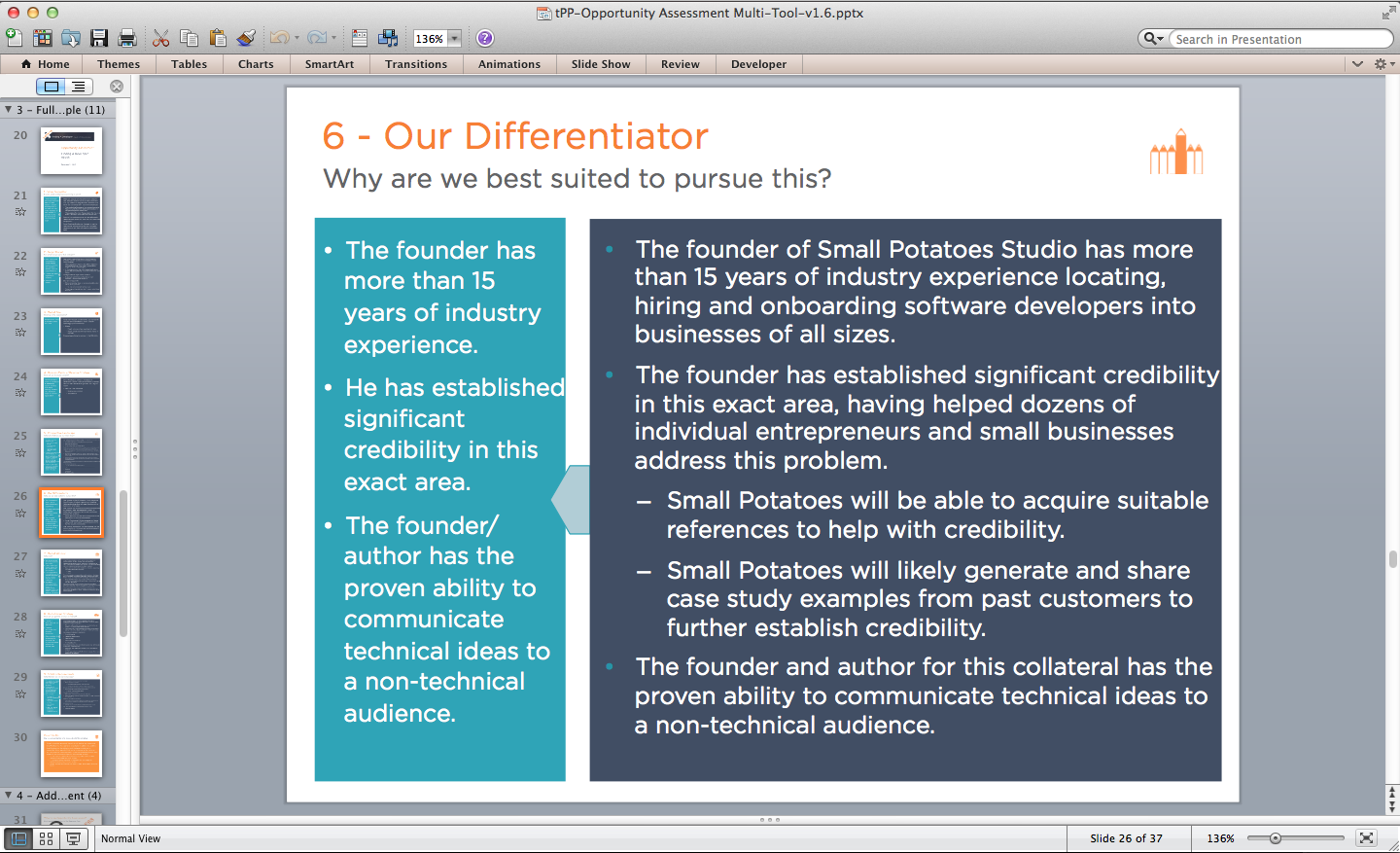 sale
Go/No-Go Opportunity Assessment Multi-Tool
Capture and present in the same tool
Use when you also need to share your results with stakeholders
Loaded with tips and examples
20-page "how-to" Assessment Guide included
Ideal for first-timers who need to do this well
Free updates for 12 months
Discount on Opportunity Assessment Workshops
Need more convincing?
Not sure this is the right tool for your team? We get it. That's why we are providing this preview. Download this Sample Version and take a look for yourself.
Walk through the slides to see how to organize your thoughts
The document is optimized for performing an Opportunity Assessment
Be sure to use the presentation mode in PowerPoint to see how the information you captured can be easily shared with others.
After you see how this works, come back to get the complete product. There you will find the full instructions, guidance on each Assessment topic and a full set of resources to help you. Plus an entire example Assessment is included as well, for reference while you build your own.